ABOUT OPNsense®
OPNsense is an open source, easy-to-use and easy-to-build FreeBSD based firewall and routing platform. OPNsense includes most of the features available in expensive commercial firewalls, and more in many cases. It brings the rich feature set of commercial offerings with the benefits of open and verifiable sources.
OPNsense started as a fork of pfSense® and m0n0wall in 2014, with its first official release in January 2015. The project has evolved very quickly while still retaining familiar aspects of both m0n0wall and pfSense. A strong focus on security and code quality drives the development of the project.
OPNsense offers frequent security updates with small increments to react on new emerging threats within in a fashionable time. A fixed release cycle of 2 major releases each year offers businesses the opportunity to plan upgrades ahead. For each major release a roadmap is put in place to guide development and set out clear goals.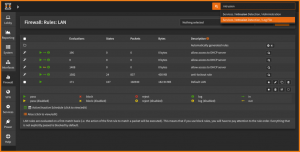 For more information see OPNsense.org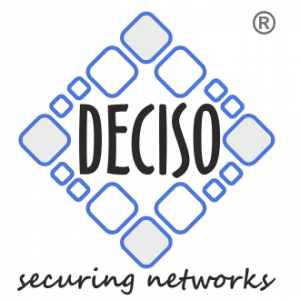 About Deciso®
Deciso is a highly innovative company in the field of network security appliances, both hardware as well as software. We design and produce complete products for integrators, OEMs and resellers with a focus on small to medium sized businesses.
We believe in the power of open source and actively contribute to the open source community.
Deciso is the founder and maintainer of the OPNsense open source software project.
Our extensive knowledge of software development provides the OPNsense community with a modern and professional approach and results in maintainable software.
Our Mission
Secure Networks, Share Knowledge, Encourage Open Source Development
Deciso believes in open source as an enabler for businesses and is a proud sponsor of the Open Source Initiative (OSI). As founder of OPNsense we believe that sharing knowledge creates better products: the core tenet of open source and the primary driver for our success over the past 15+ years.
For more information see Deciso.com